Mission
Our design goal is to combine high quality Italian craftsmanship with high-tech innovation and a passion for modern design. Therefore we select only the best interior design suppliers and materials with special attention to the environment and accessibility.
Accessibility
When we create our products we try to offer solutions that guarantee to any person, regardless of gender identity, any disability, different size or age, to use our products safely, with ease and dignity.
Through innovation, combined with luxury aesthetics, we allow our customers to have a more heterogeneous audience for their events, exhibitions, shows.
For this reason, as a leading company in the sector of luxury portable toilets, we have transformed the winning project of the "BATHROOM-Accessibility for temporary habitats" competition organized by Exposanità into a real product.
Our products labeled with "W" (which stands for whoever / whoever) follow the principles of inclusive design.
In order to define a bathroom "accessible" to disabled people, lateral and frontal movements must be guaranteed.
In Italy, the design of a bathroom for the disabled is regulated by law 236/89.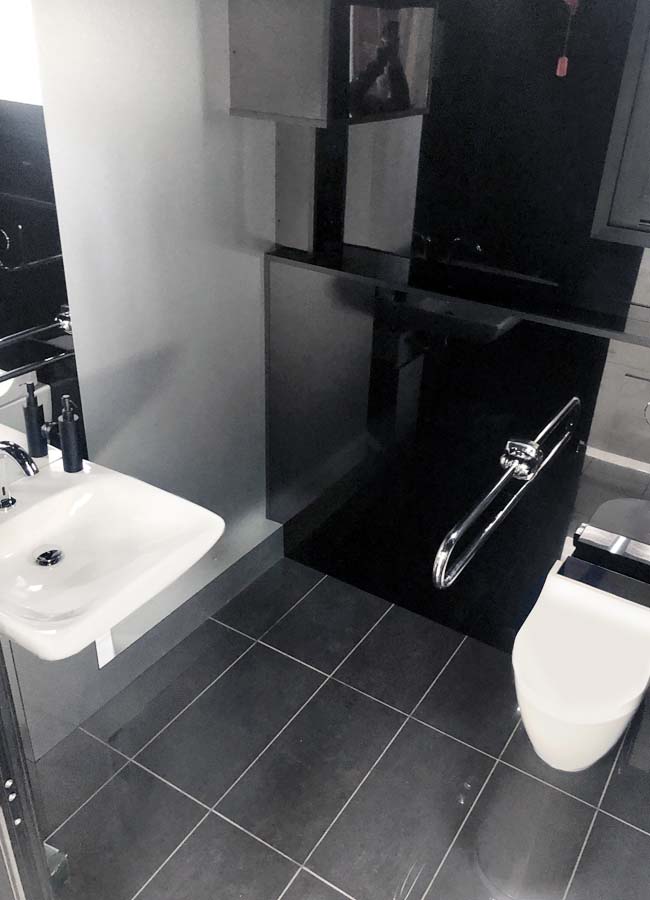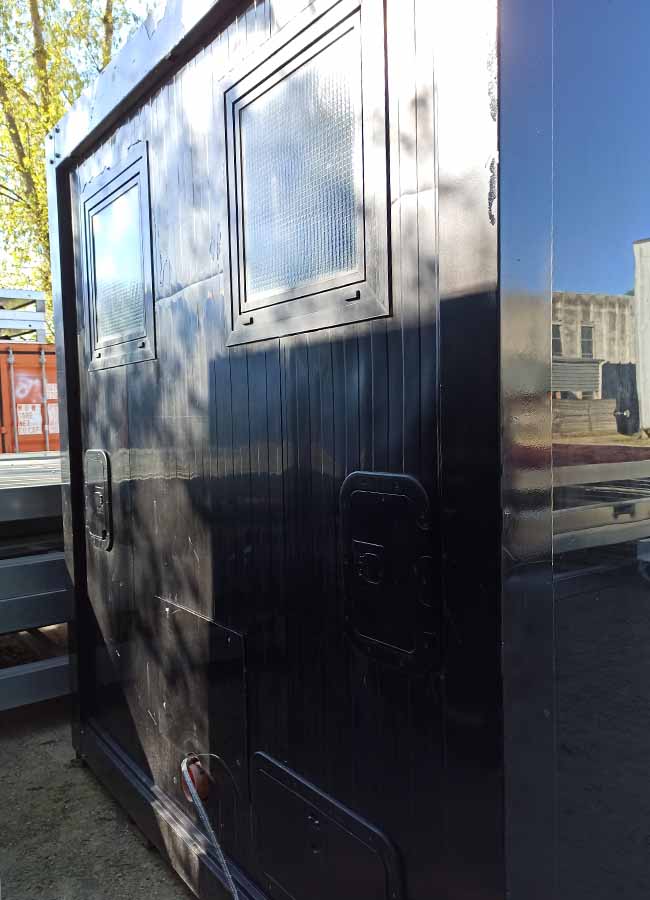 Sustainability: don't call it a "chemical bath"!
One of the most common uses of portable toilets is on construction sites. In contrast to chemical toilets, which use chemical agents to break up the spilled content, the prefabricated furniture branded Fashion Toilet are all water-based, like normal bathrooms.
Our top-of-the-range products are not only beautiful to look at, but made according to environmental responsibility criteria, using high quality and durable materials.
Sanitary, both for Cube and Modo are water-operated. They avoid the use of caustic and polluting substances, disposing of waste directly into the sewer system immediately, reducing bad smells and environmental impact.
Supplier of excellence
Even the waste of water is controlled, thanks to the systems integrated in our drains, all branded Geberit, a brand that has consolidated know-how and almost 150 years of experience.
"Design Meets Function" expresses the union of functionality and design of their production that we have always used.