Event hire
When you choose Fashion Toilet you hire a team of proficient experts trained to offer you a complete service.
To allow you to have a foolproof toilet area, we'll support you all through the phases of your event:
Concept: estimation, quotation, tech design.
Coordination: inspection on site.
Control: (after we crane truck delivered on site all the products) installation and hydraulic testing.
Culmination: our facilities area manager will supervise cleaning service and maintenance.
Closeout: reset of the area.
Fashion Toilet's on site services offer to our customers the highest degree of quality assurance.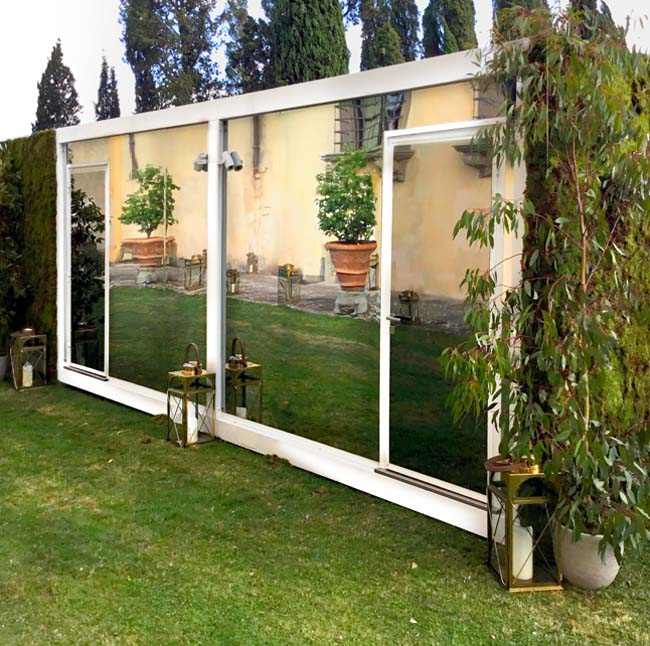 How to get started
Just get in touch with us. The only information we need for short-term hire are three:
location
date (s) of the event
number of guests
Starting from this basic information,we will be able to support you immediately in the concept and planning of your needs, thus supporting you in the conception and design of the bathroom area through our team of architects and designers.
Problem Solving
Troubleshooting is a key part of our event supervision service. During an event there are many problems that can occur, but everything related to the toilet area will not be your problem. Together with our structures arrive:
installer
all spare parts
plumber
manager who will coordinate and supervise the Fashion Toilet team and the cleaning service.
Our multi-year experience and professionalism is at your service.
Do you need a long-term Fashion Toilet?
Permanent installation needs of prefabricated toilets are encountered in both public and private areas. In these cases we offer prefabricated solutions that are able to respond to requests for compliance with deadlines, projects and final costs. Whether in an extended or permanent rental situation that replaces a traditional construction or renovation.