About us
We are artisans who love Made in Italy. Our company is located in the land of excellence, among the Chianti hills, the heart of Tuscany, just outside Firenze.
We are among the few small artisan companies able to follow customers from idea to its concrete realization and installation.
We achieve this by maintaining certain key principles that have guaranteed our success, namely: product exclusivity, professionalism, trust.
Heritage
Fashion Toilet borns from its founder's passion for innovative materials and modern design.
His career path brought him first to traditional chemical toilets rental world and then to elite events world throughout all around Italian territory. Where he was able to acquire both theoretical and practical knowledge related to design, technical experimentation and the choice of materials.
Ideas and innovations that later emerged from this experience took shape in 2014 with Fashion Toilet. A brand that borns to fill the aesthetic and functional needs of luxury events niche, thanks both to our masters craftsmanship and to fruitful collaborations with high-end suppliers.
Style
Our design goal is to combine high quality Italian craftsmanship with high-tech innovation and passion for modern design.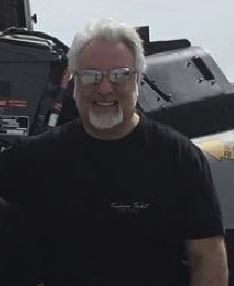 Providing events guests with elegant, comfortable and hygienic bathrooms is our operational goal. Doing it with passion, dedication and collaboration is our added value.
Roberto Purtortì
Founder and CEO
Who are we?
We are an experienced, motivated and passionate team of their work. In addition to our designers, architects and master craftsmen, our team is made up of a workforce entirely dedicated to events: plumbers, installers, coordinators, supervisors.
Problem prevention and resolution is a key part of our event supervision service.
During an event there are many problems that can happen accidentally, but everything concerning the toilet area will not be your problem but our team's.
Our offer
Luxury events hire has always been our flagship service. Our products are an ideal answer for special events that require a more refined aesthetic.
To meet seasonal needs of accommodation facilities, we have also made long-term rental available: having efficient toilet areas by the pool or in green areas has never been so simple.
We are able to customize our luxury prefabricated buildings by making substantial changes on existing structures or to offer an ad hoc design completely from scratch for the most demanding customers.
Prices indicated in our quotes are always all-inclusive without clauses.